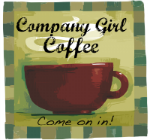 It's fiiiiiiiinally Friday!
This has been one of the longest and most challenging weeks of my life to date. But it's gotten steadily better along the way. Monday was just a mess of a day, and you can see here that I was not feeling very hopeful or happy in the aftermath. But as the week has progressed things have improved.
We're still taking it one day at a time and trying to stay cautiously optimistic. It's easy to take any positive signs as great progress and get all wrapped up in them…only to be crushed moments later. So instead we're saying "He had a good day today", rather than looking long-term. And I can happily say that there have been several good days this week. Has there still been confusion? Yes. But unlike Monday we haven't had to beg or cajole him to do the things he needs to do, like taking his medication. We'll see what today brings…
Tonight we're going out to dinner! We'll stay local – I found what appears to be a really super Italian place not too far away from the house. And Rob's brother will hang out with their dad. It will be nice to get out – and I know Rob is just dying to. As tired and worn out as I feel right now (and oh, I do), I know it's that much more difficult for him. He's been keeping up with therapists and social workers all week, not to mention friends of his dad who are calling and asking questions, and family members. Plus a mountain of paperwork. Oh…and his dad.
Tomorrow, family comes over to visit and Rob's aunt and I are cooking a feast between the two of us! Including my signature chocolate cake.
Pictures will be taken. Oh yes.
OH! Speaking of food…a slightly humorous story to end the post…
Yesterday I dragged myself up off the couch (where I was laying instead of working out…oops) and prepared a pot roast. It was glorious, I tell you. Seared to perfection on all sides, resting atop thick-sliced onions, surrounded by diced carrots, bathed in stock and red wine. Sprinkled lovingly with thyme and other spices. A tear nearly came to my eye, it was so beautiful. I left it to rest in its crock pot, promising to come back later in the day. And all morning I dreamt of how I was gonna tear into some pot roast when I got home. I even mentioned it to a friend at work and she expressed jealousy. And rightly so.
Then I got a call at 12:30 telling me that I didn't turn the crock pot on.
I cried a little bit. Chalk it up to exhaustion.
The end.
Have a good weekend, everyone!